Northwest Concert Band Fall Concert, Nov. 12, 2023, Information for Media
Please contact Sylvia Phillips at 630-251-8670 or sylmarkchicago@gmail.com with questions.
The Northwest Concert Band announces its exciting fall concert "A Gershwin Fantasy and Beyond!" on Sunday, November 12, at 3:00 PM.  Join us for an afternoon of music ranging from the Swing Era to symphonic specialties.  Several selections highlight soloists from the band.  Enjoy "A Gershwin Fantasy" featuring the saxophone section of Brian Miastro, Arlene Felt, Cary Hollander, and Bill White.  The trumpet section with Matthew Bain, Calvin Boesch, A.C. Buehler, Phil Crail, Mike Golden, Lee Goldstein, John Hanssen, and Mike Madoni swing "Boogie Woogie Bugle Boy".  Sylvia Phillips enchants us with "Gabriel's Oboe".  Typist Joan Rogers pecks away on "The Typewriter."  Other selections include "Variations on a Theme of Robert Schuman", "Hebrides Suites", "Lake Geneva Celebration", "Rondo from Prelude, Siciliano", and "Hopak from The Fair at Sorochyntsi."  Randy Steinberg, the band's longtime conductor, leads the band.  He is also a respected composer who arranged several of the pieces being performed.  The Illinois Arts Council Agency provides financial support to the band.
The concert is at John G. Conyers Learning Academy, 2800 West Central Road, Rolling Meadows.  Tickets are required and sold only at the performance.  Admission is $10 for adults and children 18 and younger are free.  For details, videos of past performances, or to join the band's mailing list, please go to www.northwestconcertband.org or call (708) 951-6300.
Sylvia Phillips plays the enchanting theme from the movie "Gabriel's Oboe".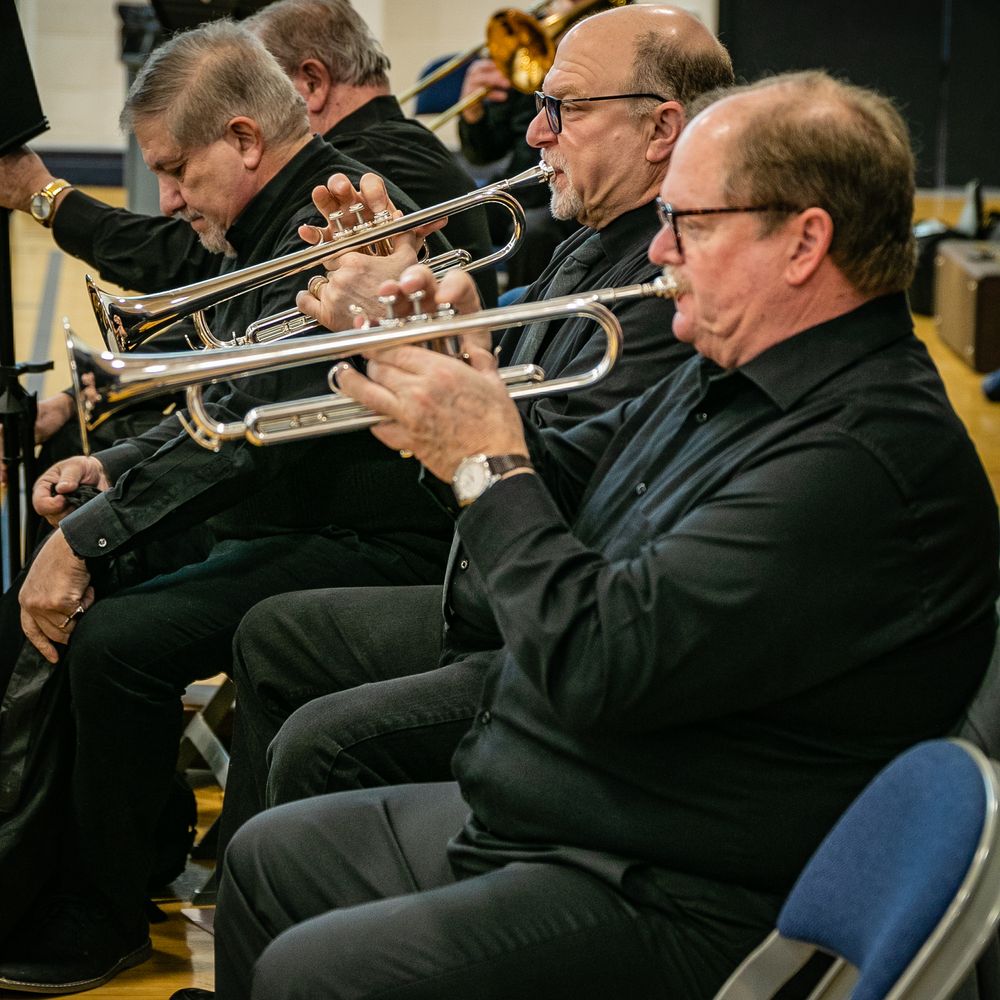 Trumpet player A.C. Buehler swings "Boogie Woogie Bugle Boy".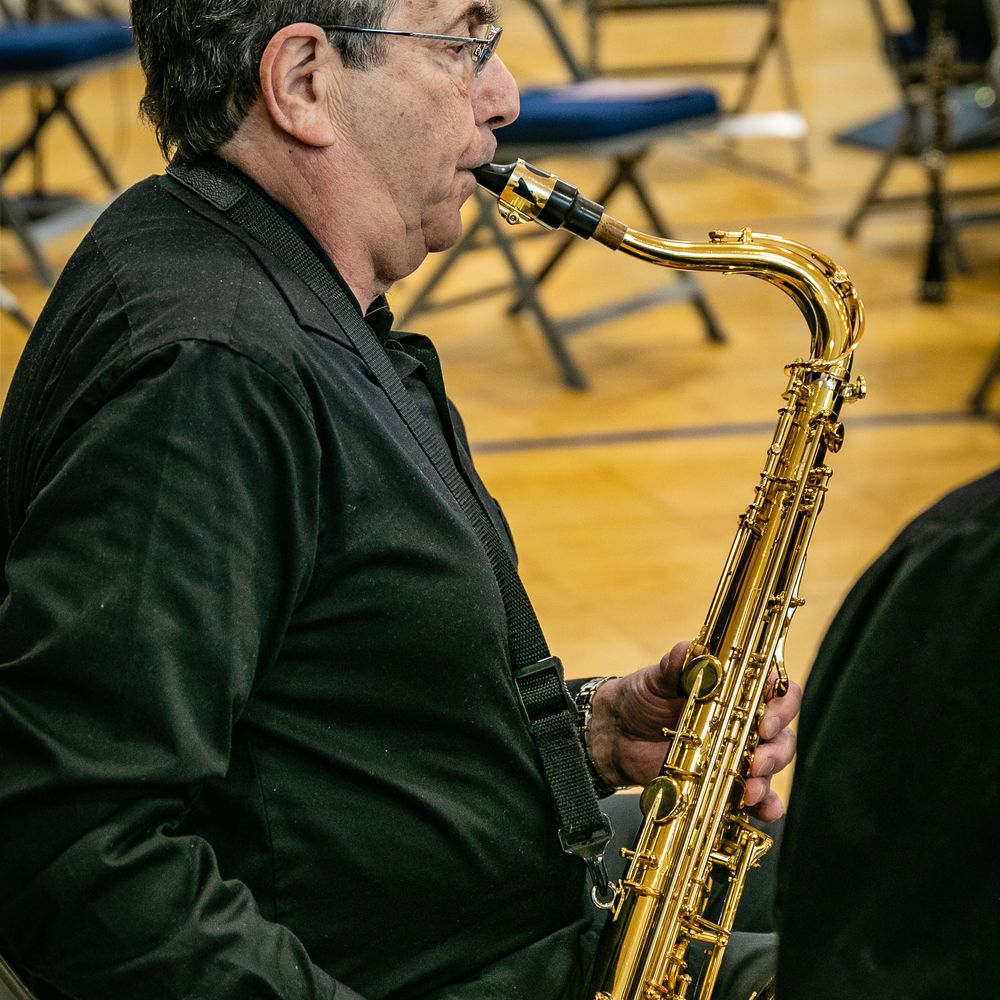 Saxophonist Cary Hollander delights us with "A Gershwin Fantasy".